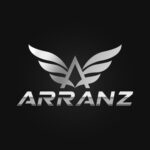 Arranz Group Ltd, a Finnish startup in the EV industry, is seeking a skilled and experienced B2B Salesperson to help build our company while making a meaningful impact in the industry. As an official brand ambassador for select quality brands, our business model is primarily focused on wholesale. We are also expanding our reach into renewable energy sector.
We are looking for a hardworking and dedicated sales representative who understands the challenges and opportunities of working in a startup environment. Your actions and success will have a profound impact on the business, and you should be motivated to exceed expectations and close deals with ease. Prior experience in automotive, international trade and wholesale is a significant bonus, and proficiency in additional languages is a plus.
The ideal candidate has a competitive drive, listens well, and can handle rejection without losing motivation. Confidence is the currency of sales, and we are looking for a sales rep who can come off as confident, informative, and in control, even in the face of insecurity. You should be honest, hardworking, and passionate about the EV industry, excited to be part of a meaningful impact business.
To be considered for this opportunity, you must have at least five years of experience in successful B2B sales and be fluent in English. The initial contract will be freelance and commission-based, with the potential to become a full-time employee after meeting sales targets for three consecutive months. We welcome applicants from all over the world to work remotely with us.
If you are interested in joining our team, please email your cover letter and resume in either Finnish or English to info@arranzgroup.com. We will follow up with screening questions and assignments for qualified candidates.
This opportunity is not for agents or portfolio expanders.