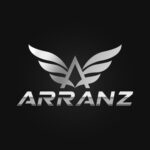 Arranz Group Ltd is a Finnish startup in the commercial world of the EV industry, serving as the official brand ambassador for select high-quality brands. Our business model is primarily focused on wholesales.
We are currently seeking a skilled and experienced SALES MANAGER with more than 5 years of B2B wholesale team leadership in experience to assist in developing the company and ultimately lead their own sales team. You must be familiar with the constraints of a startup while being enthusiastic about the opportunities it provides. You must also recognize that your actions and success have the most profound consequences, potentially making or breaking the business. Prior experience in automotive, international trade, and wholesale are highly desired. At least professional fluency in English is required, and additional foreign language proficiency is a plus.
As a sales manager, you will be responsible for generating revenue for the company by leading the sales team, as well as selling yourself. You will motivate high-performing sales team to identify leads, meet or exceed revenue projections, and satisfy customer requirements while setting a good example. You should have a thorough understanding of the products and services you sell, be adept at closing deals, and be capable of mentoring salespeople to do the same. Your ultimate goal is to acquire customers, clients, and profits. Your position may be more clearly defined based on your abilities and ambitions, but you must be an exceptional salesperson with a proven track record.
You must possess a strong positive competitive drive, be an excellent listener who comprehends what you are told, and be resilient and persevering. Although you may not appreciate rejection, you must be able to hear "no" a million times without becoming discouraged. Rather than seeing failure and rejection as a flaw, you allow them to motivate you. You are self-assured in what you do, as well as in yourself. You realize that confidence is the currency of sales. A competent salesperson comes across as self-assured, in control, and knowledgeable, even if they are filled with insecurity deep down. Finally, you must be honest, hard-working, interested in the EV industry in general, and eager to be a part of an impact-driven business.
Requirements for this role include:
At least 5 years of proven track record in successful sales team leadership.
Professional fluency in English.
Ability to work as a freelancer for 6 months, on commission only.
Experience in automotive, international trade, and wholesale are highly desired.
Able to understand given instructions and act accordingly.
Ability and desire to take responsibility. A good team leader does not place the blame for a bad result on the shoulders of his subordinates, but bears the responsibility himself.
Ability and desire to develop and train subordinates. Patient and long-term teaching, as well as constant attendance is a requirement for success in the task.
As a new startup, we are offering a freelance contract with commission-based compensation to start. If you meet the sales targets for six consecutive months, we will offer you an employee contract with a base salary or continue with the freelance mode if that is more suitable (for example, for employees abroad).
This is a fully remote job, the company is based in Salo, Finland. Please note that this position is not suitable for agents or portfolio expanders. Possible payroll contracts after the initial 6m period will be on-site, please consider this prior to applying. For applicants from abroad, it is possible to continue as a freelancer.
For more information and to submit your application, please contact us at info@arranzgroup.com.
Please send your application cover letter and resume in either Finnish or English.