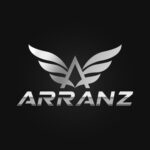 Shape the Future: Embrace the sales opportunities with Electric Vehicles and Renewable Energy Solutions!
At Arranz Group Ltd, we are charting a dynamic course in the world of sustainable energy solutions, encompassing not only Electric Vehicles (EVs) but also a diverse range of renewable energy technologies. As the official brand ambassador for select high-quality brands, our business model primarily focuses on wholesale operations.
We are currently in search of an experienced Sales Manager with a proven track record of more than 5 years in B2B wholesale team leadership. If you're enthusiastic about being part of a startup's journey and recognize the profound impact your actions and success can have, then we want to hear from you. While prior experience in the automotive, international trade, and wholesale sectors is highly desired, what truly sets you apart is your drive and passion for creating positive change. Proficiency in English is a must, with knowledge of additional foreign languages being a valuable asset.
As a Sales Manager, your role extends beyond selling—it's about shaping the future of sustainable energy solutions. You will lead a high-performing sales team, driving revenue generation, identifying leads, surpassing revenue projections, and meeting customer requirements while setting a stellar example. Your comprehensive understanding of our products and services, combined with your exceptional deal-closing skills, will inspire and mentor our sales force. Your ultimate goal is to secure customers, clients, and profits. Your position's specifics may evolve based on your abilities and ambitions, but your foundation as an exceptional salesperson with a proven track record is paramount.
We are seeking someone who embodies the following qualities:
A strong positive competitive drive
Exceptional listening skills
Resilience and perseverance in the face of challenges
A capacity to handle rejection and turn it into motivation
Self-assurance and confidence
Honesty, hard work ethic, and a keen interest in the renewable energy industry
Mandatory requirements for this role include:
A proven track record of at least 5 years in successful sales team leadership
Professional fluency in English
Willingness to work as a freelancer for the initial 6 months on a commission-only basis
Desire and ability to take responsibility and develop and train subordinates
As we embark on this journey as a startup, we offer a freelance contract with commission-based compensation. If you consistently meet sales targets for six consecutive months, we will consider transitioning to an employment contract with a base salary or continue with the freelance model, depending on what suits you and the situation best.
Please note that this is a fully remote job, with our company based in Salo, Finland. While we value talent from around the world, please be aware that this position may transition to on-site employment after the initial 6-month period.
Are you ready to be part of our impact-driven business? HOW TO APPLY:
If you are interested in joining our team, please email your cover letter and resume in either Finnish or English to info@arranzgroup.com. You can also upload your resume and application via this page's form. Please upload your resume as PDF. We will follow up with screening questions and assignments for qualified candidates.
Join us as we shape the future of sustainable energy solutions together.