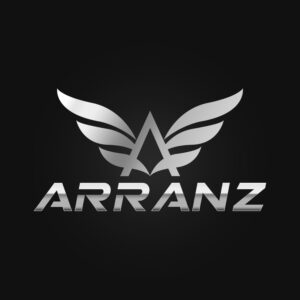 About Us:
Arranz Group Ltd is a dynamic force in Electric Vehicles (EVs) and renewable energy solutions. As an official brand ambassador for select high-quality brands, our business model centers on wholesale operations. We are expanding our team and seeking two Sales Directors, each responsible for overseeing half of the company's global sales areas.
Role Overview:
As a Sales Director, you will assume a pivotal leadership role, overseeing sales operations in designated global regions. Your responsibilities extend beyond standard sales leadership, as you'll be expected to utilize your existing network of clientele to land lucrative key-account deals. The role also encompasses a range of additional tasks and duties, including but not limited to:
Sales Strategy and Planning: Develop and execute a comprehensive sales strategy for your assigned global regions, aligned with the company's goals. Identify new market opportunities, partnerships, and key accounts.
Sales Operations: Oversee all aspects of sales operations for your designated global areas, from lead generation to closing deals. Monitor and analyze sales data to drive continuous improvement.
Business Development: Utilize your existing network of clientele to secure key-account deals in your assigned regions. Establish and maintain strong relationships with clients, partners, and stakeholders.
Team Development: Mentor and develop sales team members in your global regions, fostering a culture of growth and success.
Reporting: Provide regular reports to the executive team, offering insights into sales performance, market trends, and opportunities for growth.
Other Responsibilities: The role includes various other tasks directed by superiors, such as setting individual and team goals, handling customer complaints, staying updated on industry trends, and more.
Requirements:
Proven track record of at least 5 years in sales team leadership, with experience at the director level being highly desirable.
Professional fluency in English. Additional language proficiency is an advantage.
Ability to work on a commission-only basis for the entire initial 12-month freelance period.
Strong strategic thinking and planning abilities, with a focus on achieving long-term objectives.
Existing network of clientele and the ability to land key-account deals is crucial.
Experience in the automotive, international trade, and wholesale sectors is highly desired. Knowledge of HubSpot is a plus.
Strong leadership and team development skills, with a commitment to driving a culture of success.
How to Apply:
If you possess an existing network of clientele, are a strategic thinker, a dynamic leader, and ready to take your career to the next level with Arranz Group Ltd, we invite you to join us on this exciting journey. Please email your cover letter and resume in either Finnish or English to info@arranzgroup.com. You can also upload your resume and application via this page's form. Please upload your resume as PDF.
Please note: These are fully remote commission-only positions, with our company based in Salo, Finland. Payroll contracts after the initial 12-month freelance period may be on-site. For applicants from abroad, continuing as a freelancer is possible.